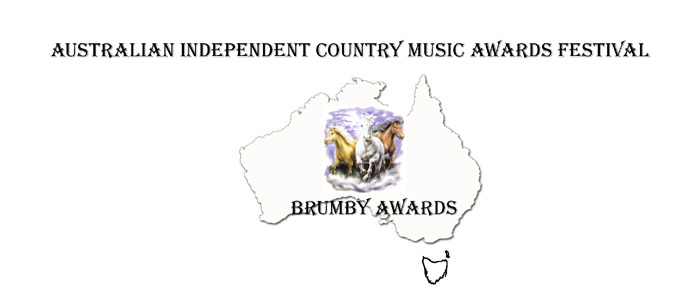 The Brumby Award, can only be won by Independent Artists performing Traditional Style Country, Bush Ballads or Classic Country Music.

An Artist can only win one Award at each festival, except when they win the Best Country Music Album of the Year as well as in a section.

All winning artist, except for The Best Collaboration of the Year, where only one of the collaborating artists is required to attend, MUST attend and perform at the Winners Concert. If a winning artist is unable to attend (except for emergencies) then the award will go to the next artist with the next highest number of points in that section.

All winning Artists at the winners concert are to perform their winning entry and two other songs or instrumentals.

Judgeing is carried out by Country Music DJ's from around the world, who know the Australian style of Traditional Country, Bush Ballads and Classic Country Music.

The judges results are final and no descussions will be entered into re their results, no judges names or location will be made public.